Presence of 8 Honorable speaker to enlighten Independent Entrepreneurs
(Kuala Lumpur, 8th November) The 9th Independent Entrepreneurs Service Convention (IESC)-"Build A Servicing Team" had caught attention of a huge number of successful Independent Entrepreneurs.
Y.B Senator Tuan Chong Sin Woon (Deputy Minister of Education Malaysia), the representative of preside over the opening of 9th IESC in Sunway Pyramid Convention Center (SPCC). Y.B Chong urged the collaboration between domestic SMI and MLM companies may help to provoke the economic growth during the economic downturn in Malaysia. He mentioned that MLM industry turnover is expected to reach 86 billion ringgit in the year of 2020. Nowadays, MLM industry aims to inculcate proper knowledge on related products or services to the consumers.
"Knowing that SMEs are playing important role on contributing to the economic growth, apparently, SMEs must continue to grow and sustained in positive momentum while facing the challenges. To obtain the sustainable growth, an enterprises will require an efficient system planning and business development in the market. "
Y.B Chong said that SMEs need effective sales, marketing and cost to enhance their competitiveness and expand the market network. He hoped that the MLM companies and Independent Entrepreneurs are able to grasp this opportunity to collaborate with each other for greater achievement.
According to Y.B Chong, an efficient e-commerce or online shopping are able to foster the development of multi-marketing industry.
The 9th Independent Entrepreneurs Service Convention invited 8 honorable speakers from Malaysia, USA and China, they are:
Qivana Malaysia Sdn. Bhd, President-Asia – Mr. Sunny Ooi (Malaysia)

Zrii Malaysia Sdn. Bhd., The World 1st Presidential Black Diamond outside of North America– Mr. Shah Khan (Malaysia)

doTERRA, Double Presidential Diamond – Ms. Allyse Sedivy (USA)

Kua Jie International Sdn. Bhd, President – Mr. Chen Wei(China)

WOW Mobile Sdn Bhd, Senior Vice President of Business Development – Dr. Clement Raj (Malaysia)

Qivana Malaysia Sdn. Bhd, Global Master Independent Business Owner – Mr. John Terhune (USA)

DNA Global Sdn Bhd, CEO – Mr. Mohd Nazar bin Samat (Malaysia)

Zrii Malaysia Sdn. Bhd.,President cum COO Zrii – Mr. A.K Khalil (USA)
All the honorable speakers willing to share their experiences and unveil their stories toward success pathway. To show our appreciation to them, Mr. Leo, the chairman of MLM Toper, as well as Mr. Khor, founder of MLM Toper presented the Global Mentorship Award to all of the honorable speakers.
In addition, MLM Toper has donated RM7,000 to Mr. Joseph Wang, the representative of Persatuan Xiang Lian Malaysia.
Invited guest & honorable speaker of IESC 2015:
Y.B Senator Tuan Chong Sin Woon
Dato Abu Samah
Mr. Khor Soon Yee
Mr. Leo Wei Ching
Mr. Sunny Ooi
Mr. Shah Khan
Ms. Allyse Sedivy
Mr. Chen Wei
Mr. John Terhune
Dr. Clement Raj
Mr. Mohd Nazar bin Samat
Mr. AK. Khalil
Mr. Joseph Wang
Mr. Taufan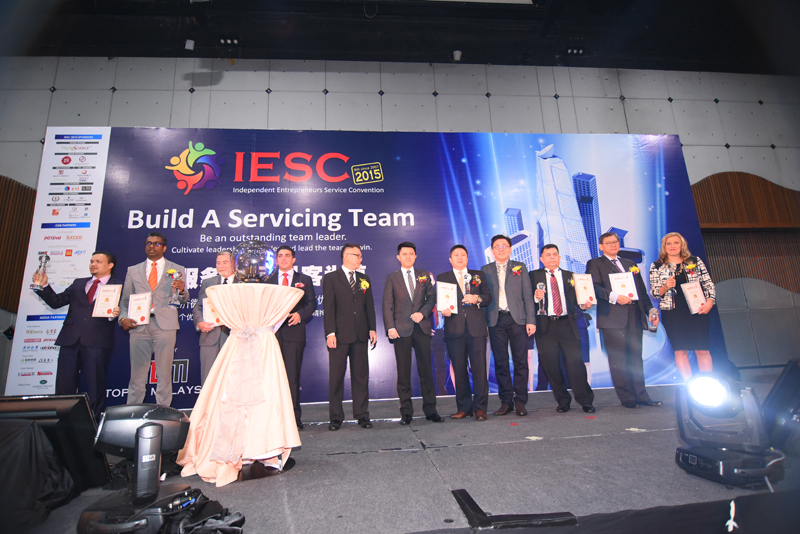 Global Mentorship Award presented to all of the honorable speaker by Y.B Chong Sin Woon.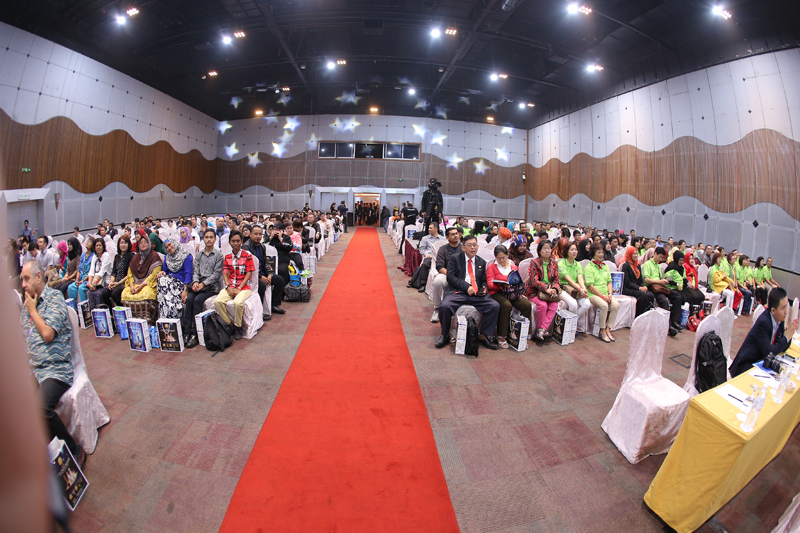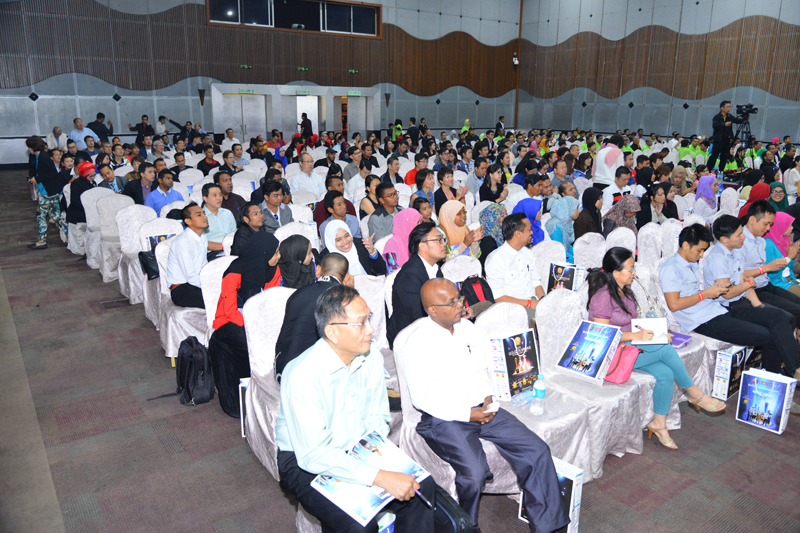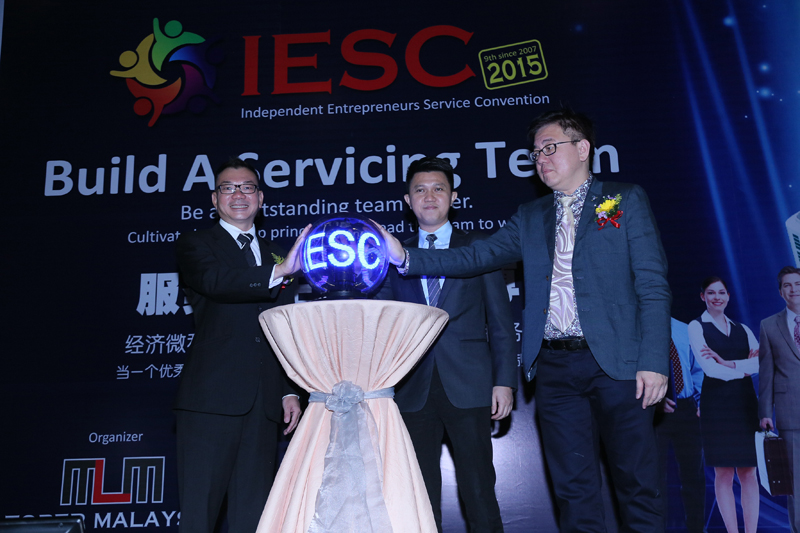 Mr. Leo, Y.B Chong Sin Woon & Mr. Khor officiate the lauching of IESC 2015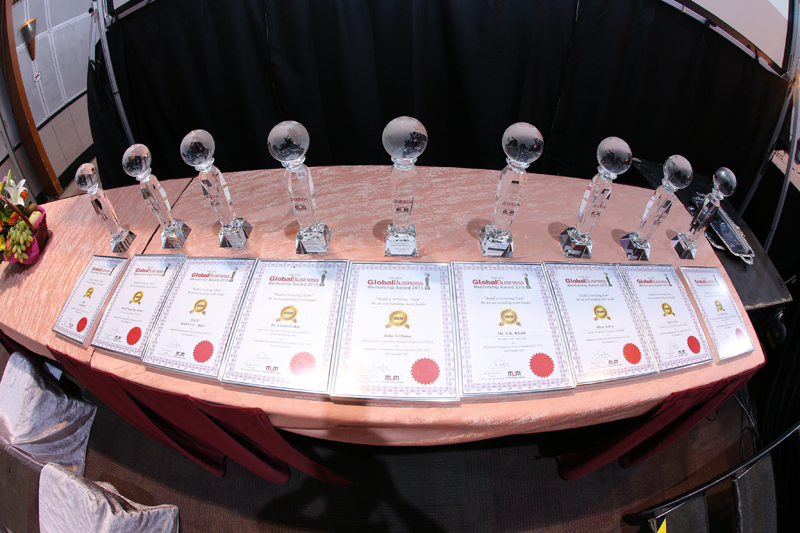 Global Mentorship Award to all of the honorable speaker